HMONG OR MEO HILLTRIBE DOI PUI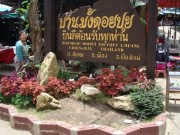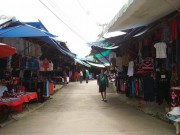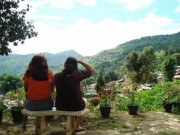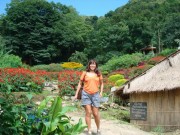 HMONG OR MEO HILLTRIBE DOI PUI. Doi Pui might not be as famous as Doi Suthep, but their beauty and wonder are hidden in this village, waiting for you to discover. this small village, there are a lot of wonderful things to do, such as sightseeing the beautiful pristine scenery, impressed with the hill tribe's culture or listen to interesting stories from old people of the village.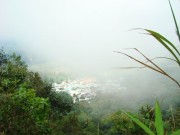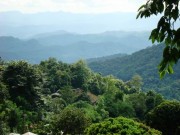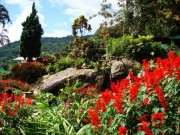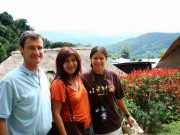 Since Doi Pui is located in the northern part of Thailand, where the weather is always cool, the agricultural products are their main income. In the past, most of the area was used to grow opium, but by the royal support of King Rama IX (- the present king -), the villagers were educated on how to earn a living according to the theory of sufficient economy (- a theory introduced by HRM King Rama IX, saying that a family should produce products at a certain amount that is sufficient to earn a living of his/her family and leave only a small amount to sell. By this way, people will be able to stand on their legs and depend less on the outsiders. -) by doing agriculture or making handicrafts to replace opium growing. Despite being a key tourist attraction in Chiang Mai, Doi Pui offers an insight into how the hill tribes live in Thailand. The villagers wear traditional Hmong clothes, sell traditional Hmong handicrafts, and live in traditional Hmong-style homes With the unique tradition of the hill tribe villagers.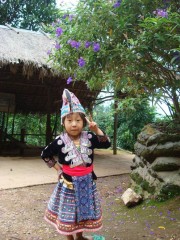 A sightseeing trip throughout the village, to enjoy the peaceful atmosphere and their charming culture. ur journey starts at a shopping area. Many shops sell local products or hill crafts, such as tea, silver accessories, crossbow, etc. Suddenly catch our eyes is a shoe shop, selling colourful handmade shoes in Chinese style, only at 350 baht. Now I've got a souvenir for my girl. After that, we have a chance to chat with a hundred-year-old man, the oldest man in the village. Another must-see in this village is the garden that exhibits models of the hill tribe's daily life in the old time, including the collection of wooden tools and the opium.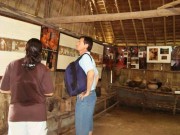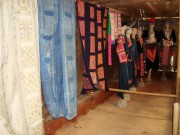 The first house displays ways of life of hilltribes in Thailand with pictures and signboards explaining the history of each tribe, e.g., Hmong, Yao, Lahu, Akha, Mlabri and others. In addition, on display are their clothing, musical instruments, household utensils, wicker wares, bows and arrows and tools for cultivating and harvesting opium.