DOI MON CHAM

HEAVEN ON OPIUM FARM.

FULL DAY TOUR

Commences: Chiang mai, Thailand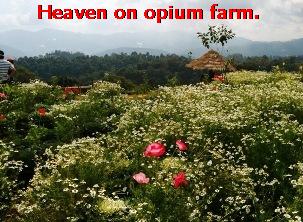 Lands from illicit opium cultivation. And shifting cultivation 30 years before he became a "star" in the tourism business. "Doi Mon Cham" (Doi mon Jam)
The main viewpoint of the "Diamond Mountain Jam" There are two sides. One side of the mountain to the far far away Other farm crops, it would be different. The Royal Project. The vegetation changes according to season.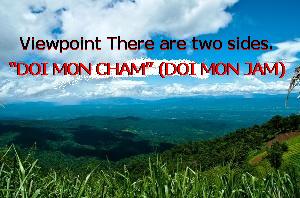 Today, somboontour a good life or a good part of mountain life. Nong Hoi Royal Project is the establishment of a new life of good projects. When launched in late 2552 as an area on the ridge at a height of about 1350. Meters above sea level, the good life is becoming a tourist attraction in Chiang Mai's Mae Rim to hit me. With beautiful scenery. Posted complex overlooking the mountains. But the night sky, surrounded by The Star. Sparkling light near it is the good life. Nong Hoi Royal Project Development Centre at "Doi Mon Cham" restaurant at a good local-grown produce. Cooked and eaten with vegetables and fresh.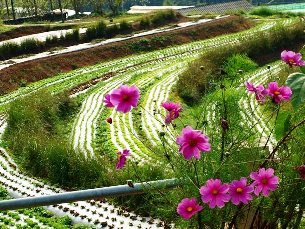 To watch the bright red strawberry or a stroll around the beautiful view. Within the vegetable Research and winter vegetables such as artichoke, herbs, lemon tart with mint to Carmona Mind rosemary, fruits such as plums, grapes without seeds. Home, sweet, juicy strawberries, vegetables hydrogen by Nick. Technology is growing without soil. Cleveland. Family and vegetable salads. Tomatoes are a beautiful mountain.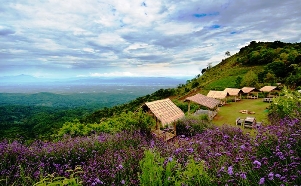 You can eat in the open air restaurant Or sit in one of these huts: and enjoy the view and your meal take a stroll in the lovely garden, pick strawberries, and eat at the bamboo restaurant while drinking in the vista of the mountains and valleys below.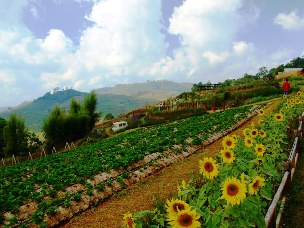 LONG NECK PADONG Amazing Padong Longneck In Thailand, Long neck Padong Tribal Villages
Drive a few kilometers Outside Chiang Mai, in Mae Rim district, there is a hill tribe village one of several in the region where the various hill tribes have been gathered to live in permanent settlements and practice their life styles part of the deal is that tourists come to take photos and purchase their crafts and the government gets them in one place. LAHU SHI BALAH OR YELLOW LAHU, Lahu Shi Balah or Yellow Lahu, the smallest group of Lahu found in Chiangmai and Thailand. Women of the tribe has large ear loops, they are originated in Tibet. PALONG, The Palong people have their own language Palong Woman, near Long neck Padong Tribal Villages in Chiang Mai Province, WHITE KAREN VILLAGE We arrived in the White Karen village in the early evening and preparations were happening for the wedding, HMONG PEOPLE The Hmong people are originally from southern China, Burma, and Laos. Because they were nomadic and frequently on the move, their material culture was of necessity light and easily transportable. Traditional Hmong costumes called paj ntaub or "flower cloth" are incredibly complex and beautiful combinations of appliqué, reverse appliqué, embroidery, and batik.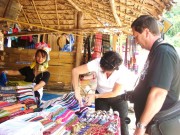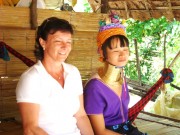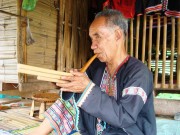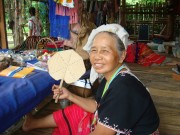 You should travel with the only licensed tourism company to get the lawful protection.
TAT License No. 23 / 0298
Tourism Authority of Thailand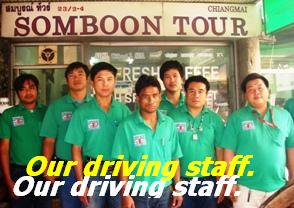 TOURS PRICE Code : SBT 012

PRIVATE TOUR Rent a car
& van with driver included gasoline
Four wheel drive 2,000Baht per 1car "Car Adventure. " air condition service with a driver who has expertise in the path: for 2-6 person rental with driver. (including fuel and insurance).
Van D4D 2,500Baht per 1 van "VIP style D4D" air condition service with a driver who has expertise in the path: for 4-11 person rental with driver. (including fuel and insurance)
Transfer from / back to your Chiang Mai Hotel
(Daily: 8.30 am - 5.00 pm).
SOMBOON TOUR CHIANG MAI
Tel. In thailand
08 1980 3221, 08 1111 1176
Office & Fax 053 818 067
Tel. International +66 8 1980 3221
If you would like to go on a private trek or if you have your own group then please just E-mail us.
Email
Note: This information was accurate when it was published, Please be sure to confirm all rates and details directly with the companies in question before planning your trip.
PAYMENTS TOURS
BANK TRANSFER
Name: Ms. Mantana Kuykeaw
.Bangkok Bank Public Co.,Ltd.
Chang Klan Road Branch, Chiang Mai Thailand.
Savings account No
423 056 816 6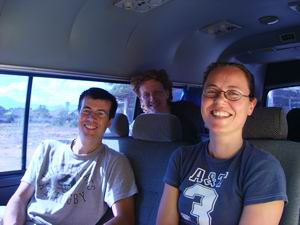 Travel in Chiang Mai.
A tour to A Local People.
To the Somboontour Chiang Mai.
Mr. Preecha Srisawat (Somboon) I was born in Chiang Mai. I am proud to offer our services to people with experience in local driving tour route and ensure the safety of everyone.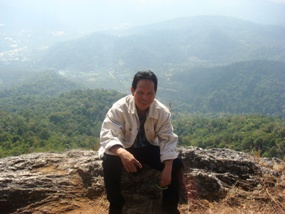 23/4 CHAROENPRATHET ROAD (OPPOSITE) PORNPING TOWER CHIANG MAI THAILAND 50100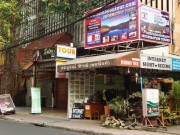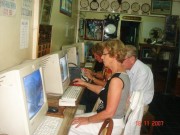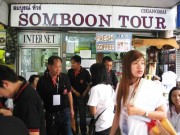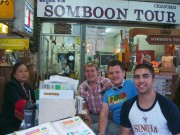 Office... Somboon tour Chiangmai Thailand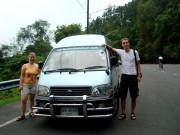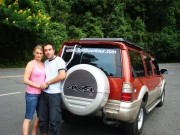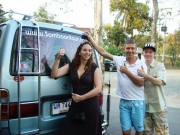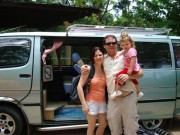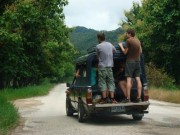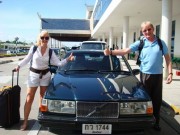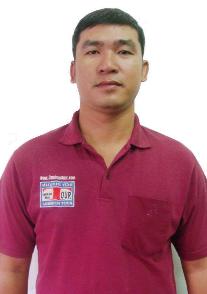 Mr. Apisit Inthaphan
Good Driver of Somboon Tour Chiang mai
Thailand Tour with Happy Time and Nice Driver at Somboon Tour
ÀÒÉÒä·Â

THAI VERSION