THE TIGER KINGDOM
Play with Tiger at THE TIGER KINGDOM.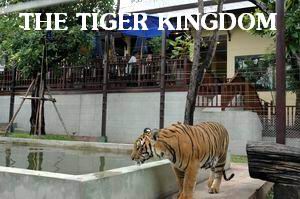 The Tiger Kingdom is a must for big cat lovers. This is not a zoo but a combination of Tiger Park and restaurant.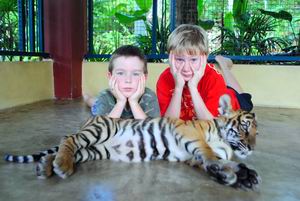 If you are feeling adventurous you can even take a short walk into one of the enclosures and touch the tiger cubs.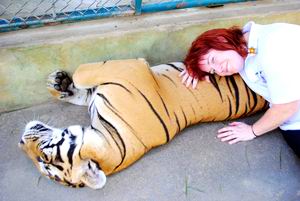 The Tiger Kingdom is one of only two such ventures in the whole of Thailand that allows the visitor an "up close & personal" experience with the tigers, allowing them to play, stroke & take photos in the tigers ACTUAL ENCLOSURE
Since opening the tiger kingdom has had a considerably "mixed bag" of reviews, there are some that say "it was the highlight of their stay in Chiang Mai" and "we had heard mixed reports about the park, but were really happy to see that the animals were being really well looked after, in clean & pleasant surroundings" to others who have said "it is cruel & inhumane to house wild animals in such enclosed spaces, they also appeared drugged and sedated", and "exposing these wild animals to a procession of different visitors must increase the risks that the tigers will attack people!!".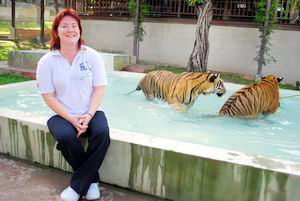 Based upon these opinions I felt the only way to offer our website visitors an unbiased opinion was to actually go along & see for myself!.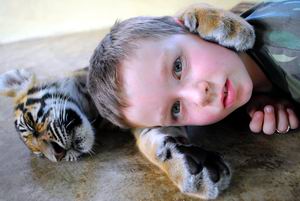 Based upon other peoples comments that the tigers appeared to sleep for large parts of the day, with the best times to see them fully active being either early in the morning, or later in the afternoon, we arrived at the park at just after 10am.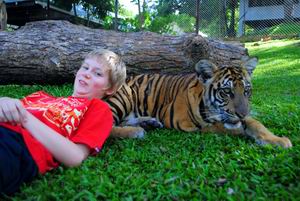 There is no entrance fee to enter the park, and you are free to walk around to view the tigers behind their fences, but for the "up close & personal" touch, you have to pay.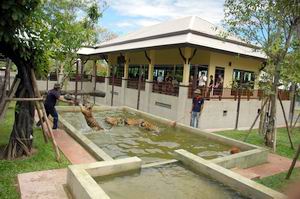 The fees you pay are solely based upon the "age group" of tigers that you want to interact and have photos with, these range from 500thb for 15 minutes with the 5 month old cubs,280thb for the same time with the teenagers & 320thb for the same time with the fully grown adults.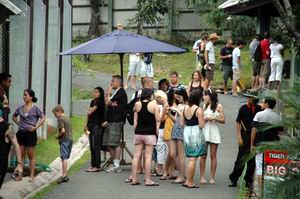 For 200thb you can also have a professional photographer take around 200 photos for you to record your exploits & have them downloaded to CD for you, this is well worthwhile, as it then allows you 100% attention to the tigers.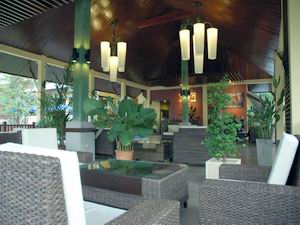 Restaurant is open from 10 am until 10 pm.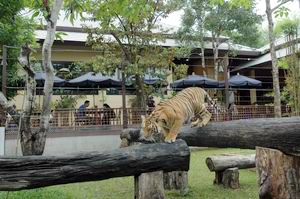 The other "attraction" we had heard mixed reviews about at the Tiger Kingdom was the Restaurant which has the unique perspective of offering its diners open air views of wild tigers whilst you eat your selected meal.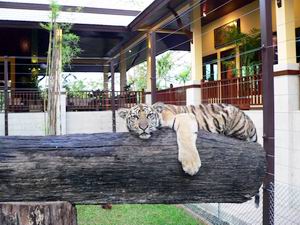 The quality of food & service on the particular day we visited and the unique ambience were 1st class, it was not cheap by Chiang Mai standards, but was very nicely presented & tasty
My summary of our visit to the Tiger Kingdom would be as follows, we had a very pleasant visit to the park, its clean, the handlers are really helpful, the service & the food was very good.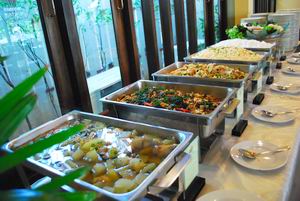 From all that you have read above you must conclude whether a visit to the Tiger Kingdom in Chiang Mai is for you or not, you could always go & just wander around & enjoy a great meal, without the full participation on offer.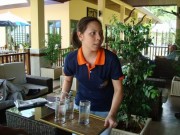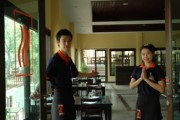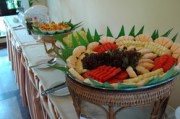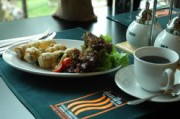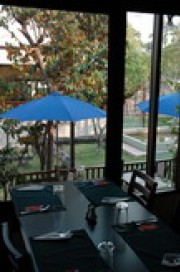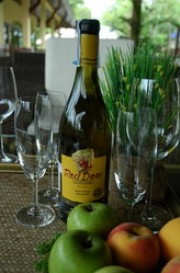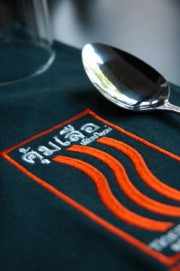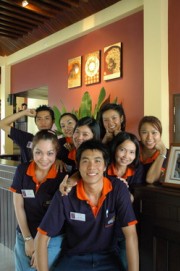 You have the option of stopping at the Monkey School And Snake Farm to safely observe these dangerous reptiles.
You should travel with the only licensed tourism company to get the lawful protection.
TOURS PRICE PRIVATE TOUR
CAR RENT
800 Baht /1 car. Tour with 1-4 Persons Service by air- conditioned CAR. Price Includes: Insurance Covered,English speaking local driver, Gasoline.
VAN RENT 1000 Baht / 1 van. Tour with 4-10 Persons Service by air- conditioned VAN. Price Includes: Insurance Covered,English speaking local driver, Gasoline.
Touch the tiger cubs( Optional ).
Transfer from / back to your Chiang Mai Hotel
SOMBOON TOUR CHIANG MAI
TAT License No. 23 / 0298
Tourism Authority of Thailand
Tel. In thailand 08 1980 3221
Office & Fax 053 818 067
Tel. International
+66 8 1980 3221 +66 8 1111 1176
If you would like to go on a private trek or if you have your own group then please just E-mail us.
somboontour@hotmail.com somboontour@yahoo.com info@somboontours.com
Note: This information was accurate when it was published, Please be sure to confirm all rates and details directly with the companies in question before planning your trip. but can change without notice.
Thailand Tour with Happy Time and Nice Driver at Somboon Tour Chiang mai.