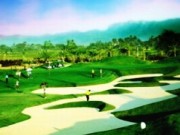 Chiang mai Lamphun Golf Club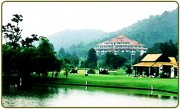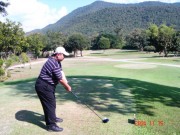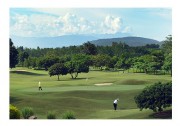 Royal Chiang Mai Golf Resort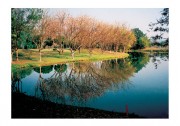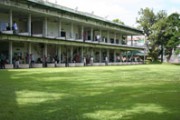 Lanna Golf Club - Chiang Mai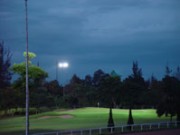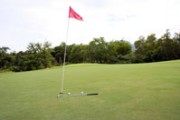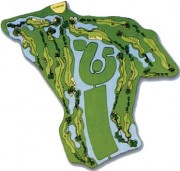 Green Valley Golf Club – Chiang Mai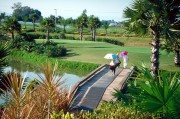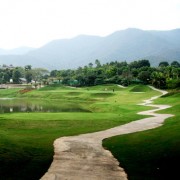 Gassan Khuntan Golf & Resort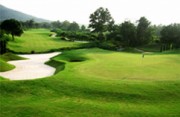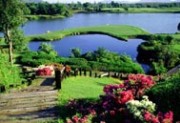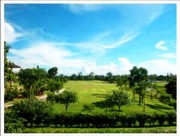 Mae Jo Golf Club – Chiang Mai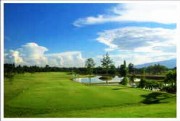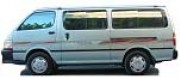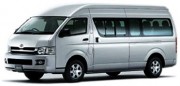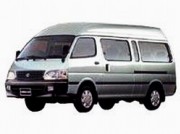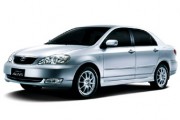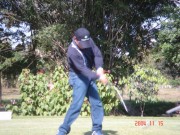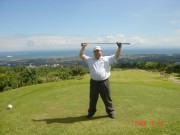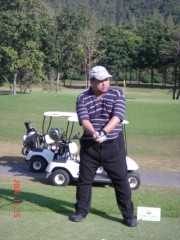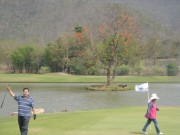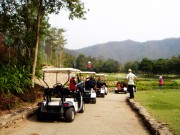 Chiang Mai Golf By Local Chiang Mai Tour Guide
offers you sophisticated golf holiday vacations, featuring some of the chiangmai finest courses and outstanding service. We offer highly personalized service for the discerning golfer that is tailored to your individual or group requirements.



Chiang mai Lamphun Golf Club
This championship course, designed in 1990 by Dr.Sukhum Sukapanpotharam, is situated in the heart of a beautiful valley 30 minutes east from Chiang mai. In the foothills of Northern Thailand, amid an enchanting forest of golden teak trees, this 18 hole, par 72, 7,022 Yds. masterpiece, meanders through breathtaking landscaping, mature forest, radiant flowering flora, and across refreshing streams, ponds, and lakes.
It is the best example of the love between man and nature. The architecture of the golf course, in addition to its natural attributes, offers players wonderful views and numerous technical combinations. This golf course, a nature sanctuary, was official venue for the 18th Southeast Asian Games in 1995, it also Hosted Thailand National Games 2002.

Royal Chiang Mai Golf Resort
Designed in 1995 by 5 times British Open winner Peter Thomson and Michael Wolveridge, this 6900 yard, par 72, park-land style course is located 40 minutes from Chiang mai, in the foothills of Northern Thailand. The 2,000 rai site, a former fruit orchard, provides breathtaking panoramic vistas of mountains in the distance.
The high altitude provides a cooler, less humid climate, sweet refreshing air, and gentle breezes. It's filled with the songs of birds,
an abundance of wildlife, and thousands of flowering trees erupting in different fragrances and colors every month of the year. The design uses elements from a British links style course, including bumpy gently-rolling fairways, pot bunkers, and closely mowed areas around the greens

Lanna Golf Club - Chiang Mai
Located only 10 minutes from downtown Chiang Mai, is one of Thailand finest old style golf courses. From 1974 this lovely 27 hole course, adjacent to the race track, offers three distinctly unique design styles, with panoramic views of Chiang Mai famed Doi Suthep temple on the mountain top to the west. The golf course winds through impressive boulevards of huge mature trees, skirts many large lakes, ponds, and criss-crosses numerous bubbling streams and canals. It is renown for it's cadre of exceptionally skilled and lovely caddies,
complete club house, golf range, sports club, restaurant, and low prices. Lanna, especially in the afternoon, is Thai-style golf at it's best.

Green Valley Golf Club – Chiang Mai
Situated in the lowlands, only 20 minutes from downtown Chiang Mai, this Dennis Griffiths & Associates designed in 1990 championship course offers an unusually tough challenge. The cievee design, along with the 7,200 yards of wide open fairways, tough water hazards on every hole, plenty of bunkers, and tree, make for a difficult round of gold. Ideally played in the early morning or late
afternoon, this tournament calibre course has Chiang Mai most superbly conditioned and maintained fairways and greens. The clubhouse is a model of excellence.

Gassan Khuntan Golf & Resort
Located in the highly scenic Northern part of Thailand, above sea level 500 meters, Gassan Khuntan Golf Course is a new addition for golfers and their families worldwide in offering one of the best golf courses in Thailand, if not in Asia. Gassan Khuntan Golf & Resort is about 45 kilometres from the city of Chiangmai and Chiangmai International Airport. From the main Super Highway Chiangmai-Lampang, it is about 9 kilometers to Gassan Khuntan Golf & Resort. We offer Challenging 18 holes Par 72 7,068 yard World-Class.




Mae Jo Golf Club – Chiang Mai
Situated right behind Mae Jo University, Chiang Mai, the courses is less than 30 kilometers or only 20 minutes drive from Chiang Mai. Designed 2004 by a well known Thai golf course architect, Mr.Seni Thirawat, the course features rolling zoysia grass fairways and large challenging Korea Velvet greens with beautiful views of Doi Suthep and other surrounding mountain ranges. With thousands of matured Longan, Lychee, Mango, Pomello, and Tangerine trees alongside its fairways.
From the yellow tees, low handicappers will play the course 6,537 yards long while higher handicappers can play from white tees with the course being 6,199 yards long. Ladies or senior golfers may play the course at 5,511 yards from the red tees.
Internet Golf Save Time & Money
Golf in Thailand, Golf Holiday and golf tour vacation in Thailand? see our Thailand Golf Packages and Thailand Golf Courses while staying at a course Resort or a Hotel in Thailand. . We offer Golf throughout Thailand, Golf in Chiang Mai and Chiang Rai. Service with style.
You should travel with the only licensed tourism company to get the lawful protection.
Contact Us
SOMBOONTOUR CHIANGMAI
TAT License No. 23 / 0298
Tourism Authority of Thailand
Tel. 08-1980-3221, +(66 8) 1111 1176
Office & Fax +(66 53) 818 067
ÀÒÉÒä·Â

THAI VERSION
If you would like to go on a private trek or if you have your own group then please just E-mail us.
E-mail : somboontour@hotmail.com somboontour@yahoo.com info@somboontours.com
Car,Van rental service with insurance,Gasolne
and local driver INCLUDE.
Golf Courses
Chiangmai

Car

Van

oneway

roundtrip

oneway

roundtrip

Green Valley

600/Car

1,000/Car

800/Van

1,200/Van

Chiangmai Lamphun

800/Car

1,200/Car

1,000/Van

1,200/Van

Chiangmai Highlands

800/Car

1,200/Car

1,000/Van

1,500/Van

Royal Chiangmai

800/Car

1,200/Car

1,000/Van

1,500/Van

Gassan Khuntan

1,000/Car

1,400/Car

1,200/Van

1,800/Van

Gasson Lake City

800/Car

1,200/Car

800/Van

1,200/Van

Gassan Marina

800/Car

1,200/Car

800/Van

1,200/Van

Maejo Golf

600/Car

1,000/Car

800/Van

1,200/Van
ÃÇÁ¹éÓÁѹ/»ÃСѹÍغѵÔà˵Ø/¤¹¢ÑºªÓ¹Ò­àÊé¹·Ò§
µÔ´µèÍ..¤Ø³Áѹ·¹Ò (¹Ñ¹) â·Ã. 08-1980-3221