"DOI ANGKHANG".
THAILAND'S MOST SPECTACULAR SCENERY
2 DAY 1 NIGHT Chiang Mai Province.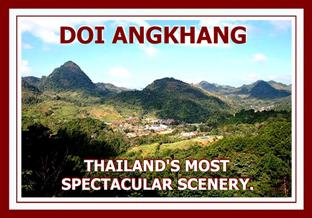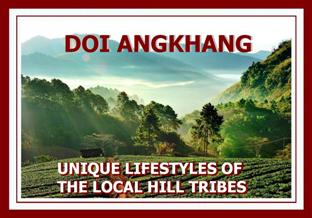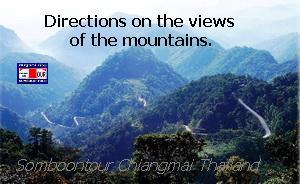 Path before. Doi Ang Khang is winding curves and steep cliffs to the next. We use a professional driver routes. We guarantee safety.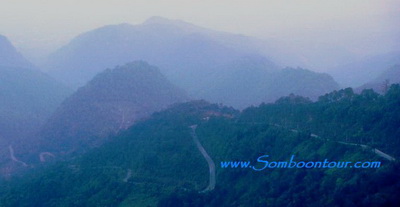 Driving thrill rides on the path of terror experienced by people driving directions. and Natural cold all year round MAP DOI ANGKHANG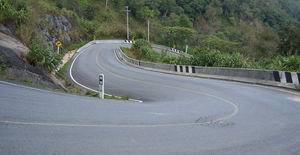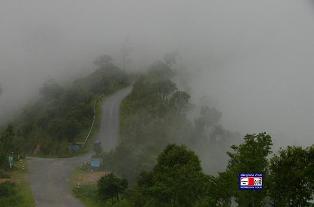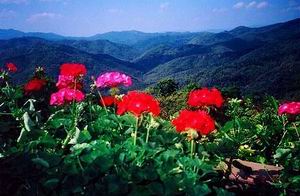 Ang Khang challenging high Amid the cold. Views of the mountains of border Thailand and Myanmar . Sea fog and beautiful flowers.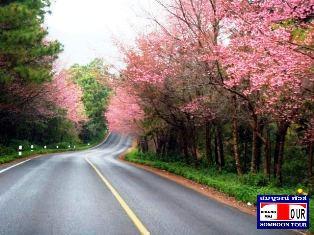 Himalayan Cherry. or flower queen tiger Sakura Thailand Seen before the village path very romantic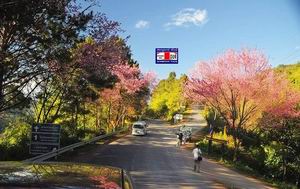 For the beginning of her Thai we call the same time, it is the beginning of "queen tiger", a tree is classified in families with early Sakura Japanese are families rose (Rosaceae) with queen tiger in the genus Prunus, such as single Cherry with an early split Cotto plum peach and apple trees, a trolley like cold weather.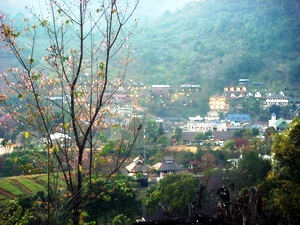 "Kum villages" HighLight of Doi Ang Khang. is home to the Ang Khang Royal Agricultural Station.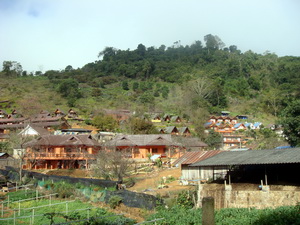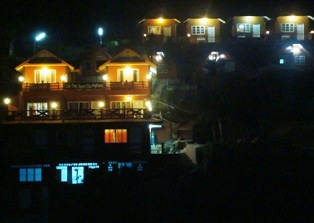 Kum villages. Front Ang Khang Royal Agricultural Station. There are thousands of tourist accommodation. But what kind will be satisfied.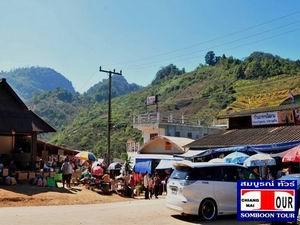 Kum villages. busiest restaurant and accommodation service. The first goal, everyone needs. Ideal for exploring the natural and Life of the Hill tribe. the goods at the market Kum village and the busiest.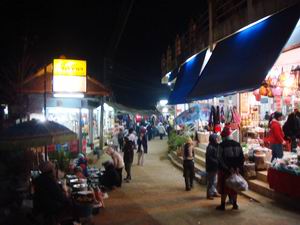 Kum villages. Night as the main selling. equipment winter and souvenirs.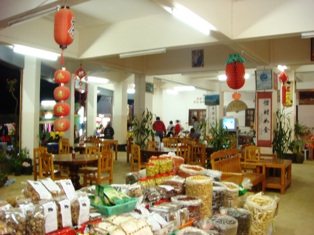 Tonight at Doi Ang Khang is Chinese food and Chinese Yunnan Muslim service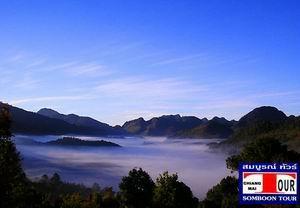 The average temperature throughout the year about 17 degrees Celsius maximum temperature is 32 degrees Sierra process in April and a minimum temperature of -3 degrees, in January.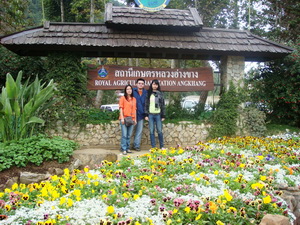 Ang Khang Royal Agricultural Station, it is the first research station of the Royal Project Foundation, which was used as places of research different types of winter crops such as fruits, vegetables, flower winter. Farmers, for example to bring him in these crop plants is a professional.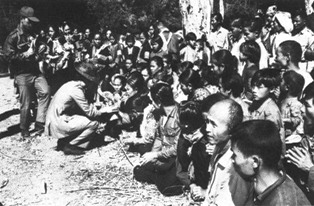 Ang Khang Royal Agricultural Station. The Royal Project. His Majesty the King. To promote farming. Replace opium cultivation. Research Station, the first of the Royal Project. on the mountains of Ta Nao Sri "Ban Kum" Village in Moo 5, Tambon Mae Ngon, Fang District, Chiang Mai Province. With a height of 1400 meters above sea level and up to 1928 m Doi catchment area of approximately 26.52 square kilometers or 16,577 rai, established last year in 2512 by HM the King that His Majesty the King. "He helped himself to" change the opium harvest areas as agricultural plots winter that make good money than the old first


Ang Khang (1973) in the past is the first research station of the Royal Project.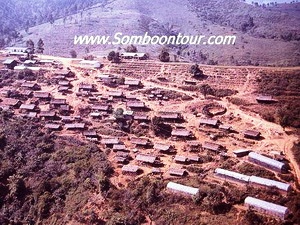 Ang Khang in the language above means. Rectangular basin according to the Doi Ang Khang Doi, the shape of a long valley surrounded by 5 km 3 km wide in the middle of the mountainous Angkhang same as the surrounding area. But because it is a limestone mountain. When rain water leaching will gradually dissolve as the cavity and then collapse into a flat basin area up to 200 meters wide, which is home to the Ang Khang Royal Agricultural Station.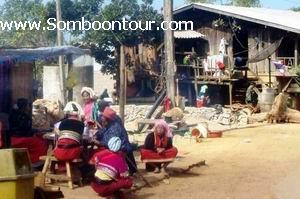 UNIQUE LIFESTYLES OF THE LOCAL HILL TRIBES, WHICH HAVE REMAINED UNCHANGED FOR CENTURIES.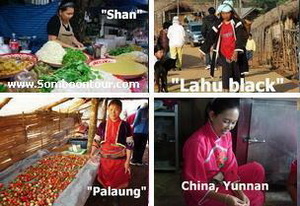 Ethnic groups in areas Angkhang total consists of four tribes. 1. Shan (Thai Yai) 2. Black Lahu (Mou Ser Dum) 3. Palaung (Pa laung) and 4. China Yunnan (Jean Hor).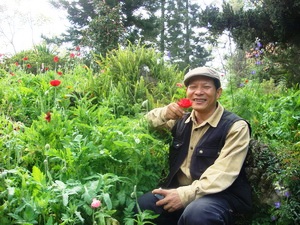 It is the opium. crop for education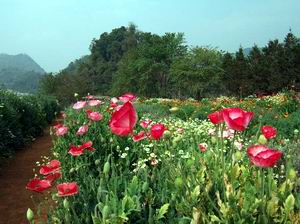 Ang Khang in the past. Beautiful flowers with opium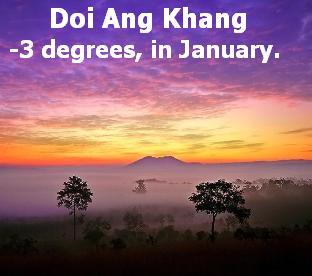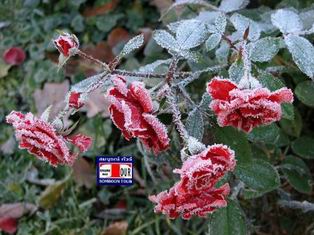 Here. is frost clinging to the rose and leaves "frost" or "Mae Kha Ning" occurs when a minimum temperature of -3 degrees. in December & January.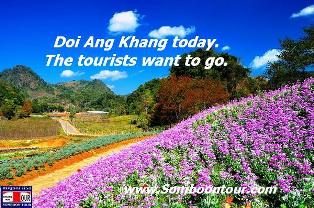 Attractions like the Doi Ang Khang.

Station here in Doi Ang Khang Royal Agricultural Project.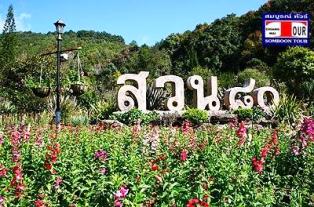 1. Eighty garden.
Outdoor garden will be held inside the station. Opposite the club. The park is named after the age of the Lord President of the Foundation. Royal Project, Prince Phi Det Fri Ratchanee the agenda he's birth certificate by age 80 will be gardening in the English style. Plants with flowers. Variety of winter accessories such as cauliflower DAISY metabolize lick Chaba Abu Optical wave, etc..
2. Doi retorted.
The collection is a garden flowering plants distinguished family of Dr. Robert before. (Rhododendron), or Dok Kham Doi (cabbage rose billion), the flowers are the most cultivated varieties are imported from foreign countries such as New Zealand, Holland and England, which will not grow at Other than this one at the park. And features thousands of roses imported cabbage is cabbage roses, thousands of styles from the leaf base to base in some species thousand cabbage roses are yellow and pink. Thousands of Chinese cabbage cultivars of roses that are red or white flowers are also planting winter flowers of various kinds, such as a Sarah Julia Cameron Julia Lavender Garden, which is opposite the park eighty
3. Garden onion
This garden is located next to the club of the stop. The garden will collect plants. Aromatic plants of all types of aroma. Thai and aromatic plants from different countries such as Lee Hom thousand Nes PC Tiam carnations lavender fragrant grass Gerard Niam la Convention pour Dog and Magnolia (family tree, putting forests).
4. Bonsai garden.
Bonsai garden areas will be showcasing a variety of bonsai and bonsai are old standing in the world to have access again with the addition of this dome shaped hexagon will be on display tropical plants and afforded him. Miniature orchids that will bloom during the month of January every year. And natural rock garden, visitors will experience a variety of forest vegetation and point View to look at. Tassanee see pictures of the stations throughout the area.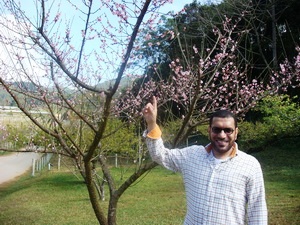 5. Convert winter fruit.
The plots planted fruit trees temperate species such as peach plum persimmon Sali plum Kiwi Fruit Grass Jumping Berry Blue Berry Strawberry Berry Yang Apr. that tourists come to Royal Agricultural Station Ang Khang. Can no longer see the fruits of these winter along the path that ran around the station. But because the city no longer cool to convert these experiments d Hึ tourists are allowed to enjoy the beauty and Exotic fruit of these areas only. Only an external converter.
6. Greenhouse roses for cut flower varieties tested.
Inside you can admire the roses, roses, cut flower varieties from the Netherlands more than seven species, which are colorful and fragrant with waiting guests.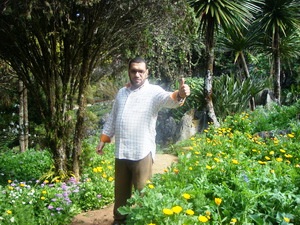 7. King Park.
Because when the King, with King Nang Chao Queen came to Doi Ang Khang and after the royal burden business style, there will he sat relaxing his posture in the garden of this style of garden is a garden rocks occur. of itself. Nature and the garden will collect opium type ornamental plants and tree flowers Poppy temperate species such as silver-breasted gold buttons, etc. of Paradise.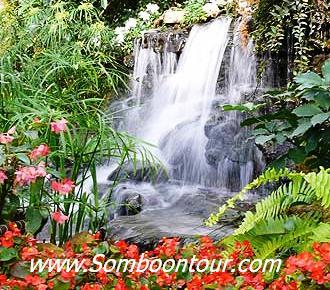 8. Greenhouse flowers.
Housing is collected genetic flowers winter many species such as B. Gold Mania girl shoes Carnivorous plants have a corner waterfall in the garden. The flowers in the garden, these flowers will rotate rotation throughout the year, also inside the house would have sold the station's production and product processing. Rooms with a view to sit with a coffee.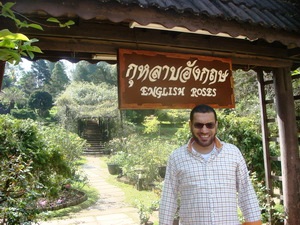 9. English Rose.
Because a rose is because the roses grown in the garden of this Rose is imported from England by Prince Phi Det Fri Ratchanee Lord President of the Royal Project Foundation. The imported varieties are planted more than 200 rose varieties and these are the most beautiful flowers bloom from April of each year.
10. Palace.
A house and a residence hall when he came to the Royal Family Ang Khang Royal Agricultural Station. The area around. Is decorated with wild plants. Winter flowers are visited by tourists to the area outside of the Palace.
11. Brassica house collection.
Greenhouse vegetable varieties are collected winter types. Grown in the Royal Project. The area planted with vegetables in a house 1165 square meters of exhibition visitors and keep visiting. The types of vegetables are grown in the greenhouse. Cabbage family vegetables such as cabbage, cauliflower-star, family vegetables such as cucumbers, yellow squash Guinea ASUS accessories, vegetables such as tomato, eggplant, cherry family. Eggplant Black stem vegetables such as carrots, family of a Valley Park celery and sweet vegetables like beans, legumes, nuts, mouth open
12. Tasting the tea.
Is located close to the bonsai garden. The drive through the front garden bonsai. Turn right into the streets to find the tea tasting. This is a place of green tea Ang Khang Royal Agricultural Station. Where visitors can see the production process of tea with a demonstration of tea and tea tasting will be also.
13. Nature Study.
They will demonstrate the conversion of forest replacement. Trails are short-term. Route through the station. Set up around the station. Route 9 all the way together. And plants grown in demonstration plots, these plants will be planted imported from Taiwan, such as camphor pine, maple, etc..
Travel around the Royal Agricultural Station Project, Doi Ang Khang.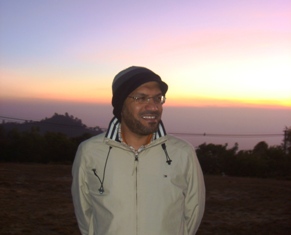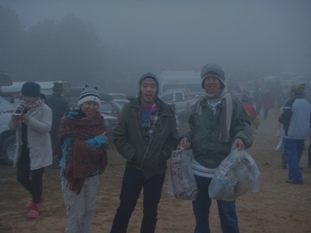 Sunrise morning viewpoint Khob Dong Villages will shine a bright light gradually. Moving through the mist. And the surrounding mountains. One of the beauty of Thailand.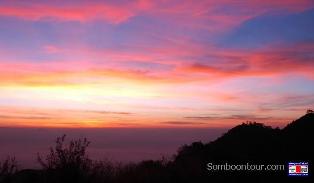 Tour with us Sending morning you watch the sun set amid cold weather. Views of the mountains of Thailand, Myanmar border.
1. Watch the sunset up
The point at which the route to head to the house edge Dong and nuts already. This point will be positioned to watch the sunrise. Especially beautiful in winter as during a visit to watch the sun come up and wait for the morning mist. Making it a bustling tourist spot again at one point.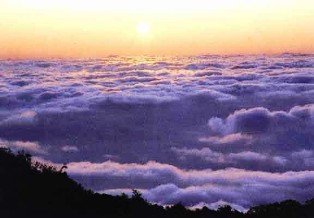 2. The sea fog.
Prior to the berry farm dating ladder. Watch as the beautiful mist of one of the Doi Ang Khang. There will be some mist snuggle to wave it was extremely beautiful.


3. The berry Farm dating ladder.
The berry Farm dating ladder. grown by step-shoulder green rolling down the stairs. If in the morning to find a lab through Mist in the morning. Behind the wave. And also the lifestyle that the collection dating Berry in the morning with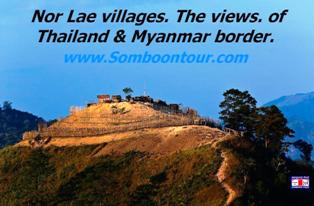 4. The views of Thailand, Myanmar border.
This point will be located at the base with the Military Nor Lae villages This is the link between the Thai border and the border. Myanmar. So visitors can see his bald head He is a mountain bird's head to two in Thailand and Burma. By which he is bald on the Thai side of his head to the coast of Myanmar and the birds, we can observe the location of the mountain has two children. It is located between the left path to head North and then to the village.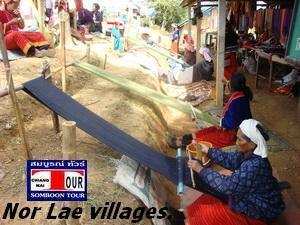 5. Nor Lae villages.
The villages of hill tribes Palaung migrated from Burma The village is located far from the station about 5 km of the tourists can visit the life of the people Palaung. There is also a distributor of gift, such as bags, scarves, sarong This is the handiwork of people were his own bar.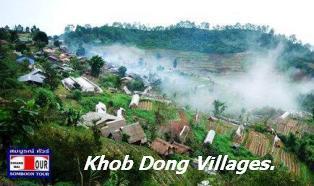 6 Khob Dong Villages.
Located on the ridge edge of the basin area of Doi Ang Khang and Fang. The distance from the station about 4 miles away as the Black Lahu village of people living with cultural simplicity. Within the village is a handicraft center. Selling souvenirs such as Electronic Boutique Bracelet Cat Grass Basket Value Village, home value, etc. are located. Front of the stop. These include the multi-ethnic. The Thai Yai or Shan, Burmese and Chinese Hong Most of the villagers. Profession, trade, such as souvenirs, preserved glace fruits, is open to serve food and accommodation. Tourist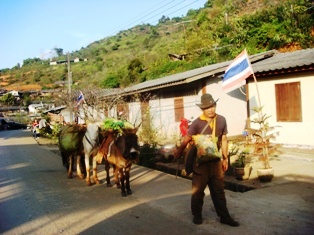 7. Loung Villages.
A village of Chinese who migrated from Yunnan in China. Since World War 2, the main occupation of villagers is agriculture professionals will grow fruits such as peaches, plums, dray In addition, the village has a Chinese restaurant Amee Yunnan Steamed sale Khao Soi and taste good. Yunnan-style Chinese tourists can try again with Views of the Myanmar side has also to be viewed. Homes of the military being what it is.
Garden orange Fang district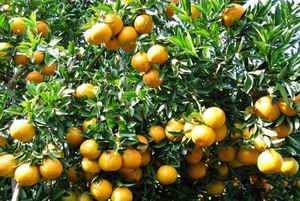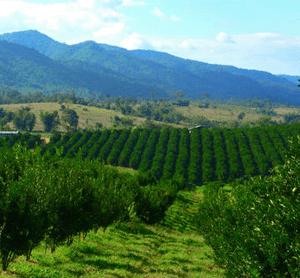 Garden orange Fang district. Fang district. is a growing center orange lines honey is huge and here, etc. uterus of Orange Union calls honey-sweet shell, some soft fruit with beautiful color with highlights of orange wire honey makes a popular widespread the orange line honey. expensive citrus farmers in the area of cultivated area and areas near Fang. Side have expanded widely grown crop up until the orange is back to Fang district. penduluming honey orange line e A fruit also express a lot of color there. When it is combined in the field and make it look beautiful in the later stages Honey Orange Line into a tourist point that tourists interested to visit.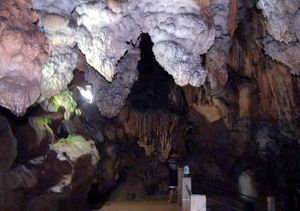 CHIANG DAO CAVE (Tham Chiang Dao)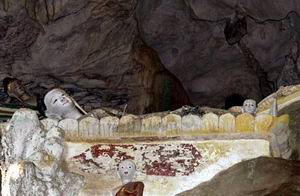 Tham Chiang Dao (Chiang Dao Cave) is a realm of mystery Tham Chiang Dao is the nature of the long cave. So that the survey did not last long, how long. Initially a cave with stalactites stalagmite ever beautiful. Within the statue is set to make tourists pay homage Walking to visit the cave during the first electric light attached to it all the way In some halls that are still beautiful and deep into the required guidance to local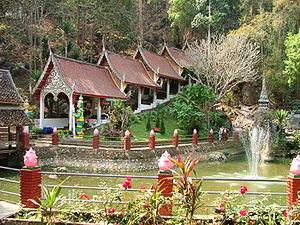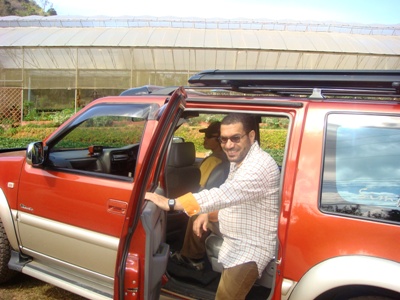 You should travel with the only licensed tourism company to get the lawful protection.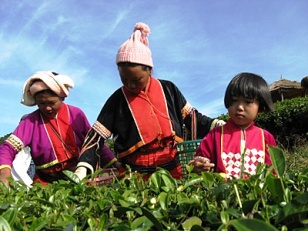 2 DAY 1 NIGHT PRIVATE TOUR
Rent a car & van with driver included gasoline, Insurance Covered
CAR RENT 6,000 Baht /1 car.
Tour service is sitting approximately 1- 5 seats. Price Includes: Insurance Covered Service by Four-wheel drive adventure air- conditioned car. speaking english driver local. Gasoline Included.
VAN RENT 8,000 Baht / 1 van.
Private tour V.I.P. Van service is sitting approximately 1-10 seats.Price Includes: Insurance Covered Service by Four-wheel drive adventure air- conditioned car.speaking english driver local. Gasoline Included.
SOMBOON TOUR CHIANG MAI
TAT License No. 23 / 0298
Tourism Authority of Thailand
Tel. In thailand 08 1980 3221
Office & Fax 053 818 067
Tel. International
+668 2388 3555 ----- +66 8 1111 1176
If you would like to go on a private trek or if you have your own group then please just E-mail us.
PAYMENTS TOURS
BANK TRANSFER
Name: Ms. Mantana Kuykeaw
.Bangkok Bank Public Co.,Ltd.
Chang Klan Road Branch, Chiang Mai Thailand.
Savings account No
423 056 816 6
TOURS CHIANG MAI AT SOMBOONTOUR CHIANGMAI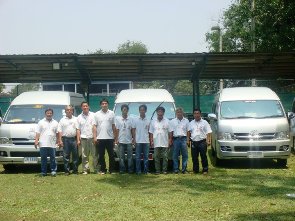 Office... Somboon tour Chiangmai Thailand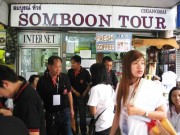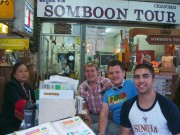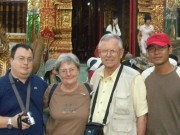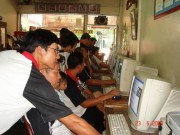 INTERNET- SCAN PICTURE -TOURS - FRESH COFFEE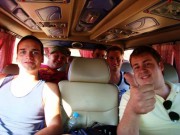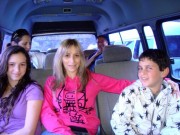 Thailand Tours with Happy Time and Nice Driver of Somboon Tour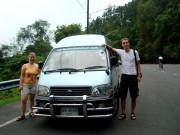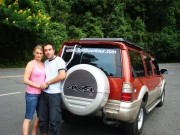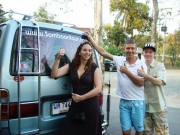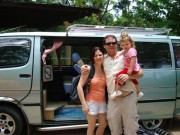 Mr. Apisit Inthaphan
Good Driver of Somboon Tour Chiang mai
English speaking local driver of somboon tour
Note: This information was accurate when it was published, Please be sure to confirm all rates and details directly with the companies in question before planning your trip. but can change without notice.