WIANG KUM KAM

HOT SPRING

FULL DAY TOUR

Commences: Chiang mai, Thailand
WIANG KUM KAM, THE UNDER GROUND ANCIENT CITY
Introduction: In 1984, just outside the modern Chiang Mai metropolitan area, archaeologists uncovered the remains of an ancient city. Research concluded that this was the city of Wiang Kum Kam, one of many fortified cities built by King Mengrai as he consolidated his hold on the north. In fact, it appears that Mengrai may have lived at Wiang Kum Kam for a few years before Chiang Mai was constructed.
Nearly 20 temple sites have been uncovered in the area, which lies between the Ping river and the Lamphun highway, south of Mahidol Road. The buildings were buried under ground by years of flooding, which apparently is the reason Mengrai eventually moved his capital to Chiang Mai. In fact, the Ping river originally flowed along the north side of the town, but at some point during the Burmese occupation from the sixteenth to eighteenth centuries, the river changed course and now flows along the west side of the site. The change of course was apparently the final straw which caused the city to be largely abandoned for 300 years.There are more than 20 ancient ruins inside and around Wiang Kum Kam including Wat Chedi Liam, Wat Chang Kham, Wat Pu Pia, Wat Thatkhao, Wat E Kang, Wat Noi, Wat Ku Koa, Wat Hua Nong, and Wat Pu Song which are dated from the 21st – 22nd Buddhist centuries.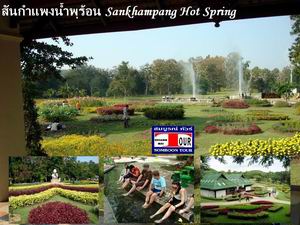 The Sakampeang Hot Spring where you will have the chance to bath in a pool filled with water from the spins, enjoy the beautiful garden. (Tour excluded the price for bathing and swimming in the pool). Sankhampang Hot Spring is the ideal destination for health an physical well-being by a hot mineral soaking, surrounded by green mountain ranges and shady trees.
This hot springs formerly used as the subterranean energy resource because during 1972 Thailand has been lack of fuel to generate the electricity (The price of petrol at that time was very high) so the Government tried to find the reserved energy then Department of Mineral Resources and EGAT (The Electricity Generating Authority of Thailand) found this place but the cost for this method was more expensive than use petrol so they stopped this project and classified this place to be the potential energy resource.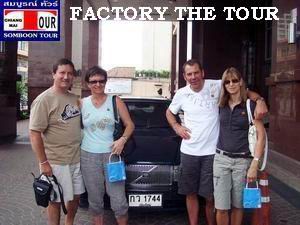 Chiang Mai's cultural achievements, none are more remarkable than their handicrafts. Chiang Mai is, quite simply, Thailand's major center for quality handicrafts. The artisans produce an extraordinary range of quality products which are in variably the first choice among shoppers, visit The famous Sankamphaeng / Bosang handicrafts villages Umbrella making, Thai Silk, Silverware, Lacquerware, Teakwood carving, Teakwood carving Furniture, Antiques and Art, Celadon ceramics, Leather In Chiangmai, Information traveler Fashion rubies sapphires tourism shopping made tot The world bigges jewellery. PLEASE CLICK MORE DETAIL FACTORY
You should travel with the only licensed tourism company to get the lawful protection.
TAT License No. 23 / 0298
Tourism Authority of Thailand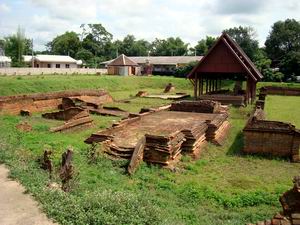 TOURS PRICE Code : SBT 008

PRIVATE TOUR Rent a car & van with driver included gasoline
Four wheel drive 1,200Baht per 1car "Car Adventure. " air condition service with a driver who has expertise in the path: for 2-6 person rental with driver. (including fuel and insurance).
Van D4D 1,500Baht per 1 van "VIP style D4D" air condition service with a driver who has expertise in the path: for 4-11 person rental with driver. (including fuel and insurance)
Transfer from / back to your Chiang Mai Hotel (Daily: 8.30 am - 5.00 pm).
SOMBOON TOUR CHIANG MAI
Tel. In thailand
08 1980 3221, 08 1111 1176
Office & Fax 053 818 067
Tel. International +66 8 1980 3221
If you would like to go on a private trek or if you have your own group then please just E-mail us.
Email
Note: This information was accurate when it was published, Please be sure to confirm all rates and details directly with the companies in question before planning your trip.
PAYMENTS TOURS
BANK TRANSFER
Name: Ms. Mantana Kuykeaw
.Bangkok Bank Public Co.,Ltd.
Chang Klan Road Branch, Chiang Mai Thailand.
Savings account No
423 056 816 6
INTERNET- SCAN PICTURE -TOURS - FRESH COFFEE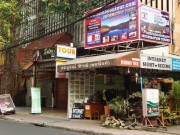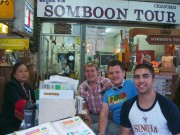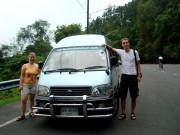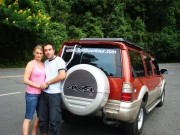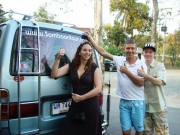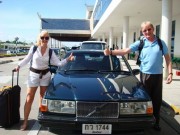 Thailand Tour with Happy Time and Nice Driver at Somboon Tour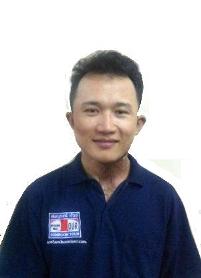 Mr. Anuchat Laongdawgoon
Good local driver of somboon tour
For taxi :ÊÁºÙóì·ÑÇÃì (˹éÒâçáÃÁ¾Ã¾Ô§¤ì)¨.àªÕ§ãËÁè
ÀÒÉÒä·Â

THAI VERSION