LONG NECK PADONG ORCHID & BUTTERFLY FARM

HALF DAY TOUR

Commences: Chiang mai, Thailand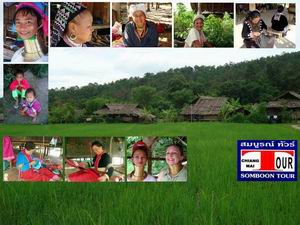 Long neck Padong Tribal Villages
Drive a few kilometers Outside Chiang Mai, in Mae Rim district, there is a "hill tribe village", Learn the lifestyle of hill tribe people such as Lahu, Padong and the Long Neck – Ears Karen. You will be amazed with their native talents including daily farm work such as making scarecrows, ridding weeds in the paddy fields, and demonstrating rice pouring from the watermill. one of several in the region where the various hill tribes have been gathered to live in permanent settlements and practice their life styles. part of the deal is that tourists come to take photos and purchase their crafts and the government gets them in one place.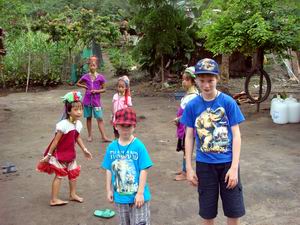 Karen different from karen Longneck. Karen women are noted for their skill in weaving, which is done on a back-strap loom. Each of the many sections of this large ethnic group has its own style of dress. Unmarried girls wear loose white vee necked blouses. Married women wear blouses and skirts in bold colours, predominantly blue and red. Karen men produce musical instruments, animal bells, unique tobacco pipes and numerous other crafted items.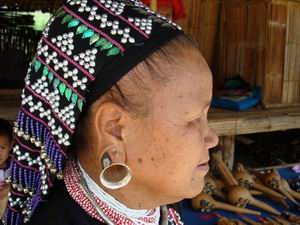 Lahu women are skilled in weaving cloth, both on back-strap and foot-treadle looms, producing delicate patchwork trims, and unusual embroidery work. The Black Lahu women wear the most distinctive costumes within this tribe. They wear a black cloak with diagonal cream stripes. The top of the sleeve is decorated in bold colours of red and yellow. Red Lahu women wear black trousers with white edging and vivid sleeves of broad red and blue stripes. All the other Lahu tribes have supplemented their traditional costumes by sarong and Thai shirt. Men and women together make some of the finest baskets to be found anywhere in Thailand. Lahu men produce excellent crossbows, musical instruments, and other items made of wood, bamboo and rattan.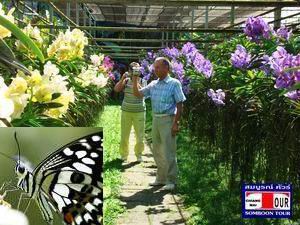 Orchid/Butterfly Farms.
This tour starts at 8.30am. You are picked up from your hotel
by your guide. Drive north of Chiang Mai to Maerim district. On The Way Stop For Orchid/Butterfly Farms. There are a number of orchid farms and nurseries in this area, the main nursery is simply known as Orchid Farm located on the Mae Rim to Samoeng Road. Mae Ram Orchid & Butterfly Farm. Each provides opportunities for visitors admire these exotic year-round blooms. Certain orchid farms also have special butterfly enclosures where exotic species can be seen in their natural environment.
Visit Snake farm, Monkey training school ( Optional )
This tour ends when you are taken back to your hotel tour
starts at 8.30am - 12 .00 pm. and 1.00 pm-5.00 pm.
You should travel with the only licensed tourism company to get the lawful protection.
TAT License No. 23 / 0298
Tourism Authority of Thailand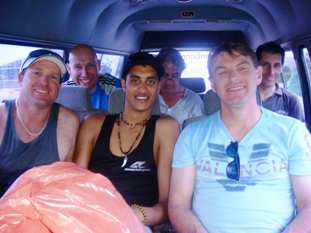 TOURS PRICE Code : HDT 005


PRIVATE TOUR Rent a car
& van with driver + gasoline + insurance included

Four wheel drive 1,000 per 1 car "Car Adventure". air condition service with a driver who has expertise in the path: for 2-6 person rental with driver. (including fuel and insurance).

Van D4D 1,200 per 1 van "VIP style D4D" air condition service with a driver who has expertise in the path: for 4-11 person rental with driver. (including fuel and insurance).

Transfer from / back to your Chiang Mai Hotel
(Daily: 8.30 am - 5.00 pm).
SOMBOON TOUR CHIANG MAI
Tel. In thailand
08 1980 3221, 08 1111 1176
Office & Fax 053 818 067
Tel. International +66 8 1980 3221
If you would like to go on a private trek or if you have your own group then please just E-mail us.
Email
Note: This information was accurate when it was published, Please be sure to confirm all rates and details directly with the companies in question before planning your trip.
PAYMENTS TOURS
BANK TRANSFER
Name: Ms. Mantana Kuykeaw
.Bangkok Bank Public Co.,Ltd.
Chang Klan Road Branch, Chiang Mai Thailand.
Savings account No
423 056 816 6
Thailand Tour with Happy Time and Nice Driver at Somboon Tour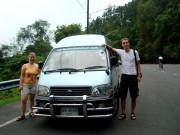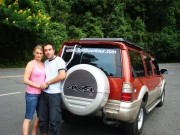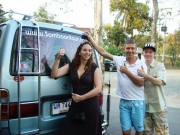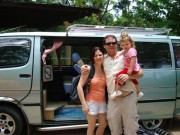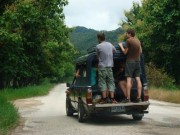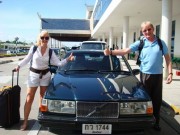 INTERNET- SCAN PICTURE -TOURS - FRESH COFFEE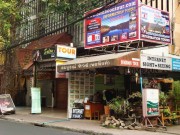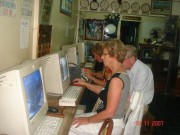 23/4 CHAROENPRATHET ROAD (OPPOSITE) PORNPING TOWER CHIANGMAI THAILAND 50100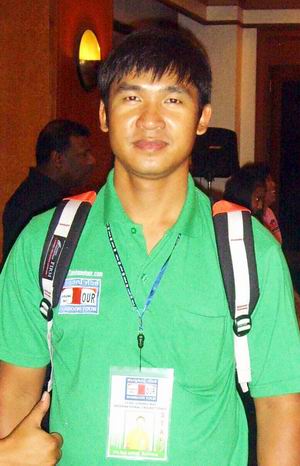 Mr. Apisit Inthaphan
Nice Driver of Somboon Tour
English speaking local driver of somboon tour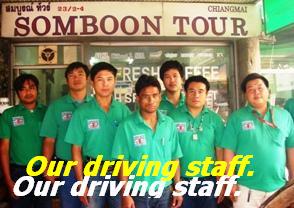 For taxi :ÊÁºÙóì·ÑÇÃì (˹éÒâçáÃÁ¾Ã¾Ô§¤ì)¨.àªÕ§ãËÁè
THANK YOU FOR USING
ÀÒÉÒä·Â

THAI VERSION