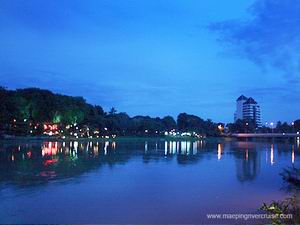 This is the highlight of may romantic couples stay in Chiangmai.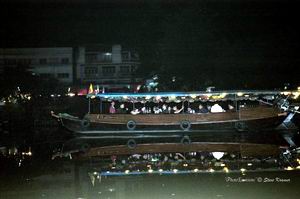 Thai dinner while you slowly explore the riverside in the evening and after dark hours. The bright lights of the center of town offer a contrast flickering lighs of outlaying areas. A beuaty that must be seen to be known.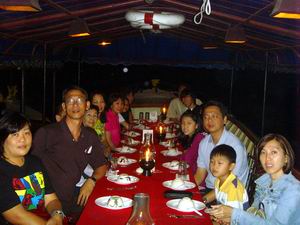 At 8:00 they will prepare the meal fresh and you will eat while boating up and down the Ping River. to eat on the boat but it certainly has proven to be very popular with family gatherings and pre-wedding parties alike.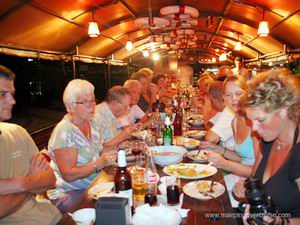 Maybe not one of the most common thing for tourists to do for dinner (but it should be!) is to go on a river cruise. It is a delicious There is a day-long tourist boat ride, but the best idea if you don't have a whole day to spend on a cruise is the dinner cruise offered by the famous The Riverside Bar & Restaurant offers dinner cruises along the river as well as on-shore dining. It's a favourite spot among Thais and foreigners with a jovial atmosphere and live music nightly.