MONKEY SCHOOL SNAKE SHOWS

HALF DAY TOUR

Commences: Chiang mai, Thailand

Snake Farm The highlight is a display of giant boa teens arrested in Thailand in the water the only show Talent shows such as the order to fall asleep or wake up the snake. Show poisonous cobra roll. Slide catch king cobra king cobra fragrant cheeks and eyes. Placed on the chin and forehead lift arrogant king cobra cobra hood spread cobra hood overhead. Remove thousands of snakes around the neck. And body and to show more.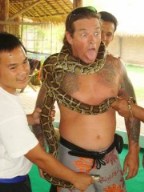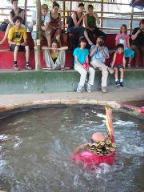 Introduction: Snake Farm to safely observe these dangerous reptile. Visitors can seen snake shows, and how venom is extracted from snakes. It is home to various kinds of snakes native to Thailand. The farm, which also conducts snake breeding, provides. Snake handlers show a variety of non-poisonous and poisonous snakes, with cobras being the highlight. Guests can hold a live cobra and python. studies snake breeding as well. Show times daily.11:30 am., 14:15 pm.and 15:30 pm.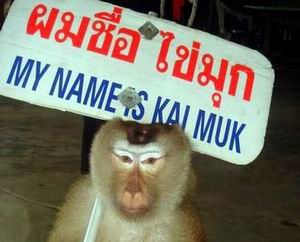 Monkey School Welcome to my home Enjoy the spectacle of the monkey medley in the natural setting of lush tropical verdant vegetation and experience the environment of these indigenous primates as their antics enthral you. Diving,them ride a bicycle or even play basketball. There are two different kinds of macaques here, and they seem to be treated well by the staff, counting,exercises are but some of the monkey's skills in addition to the prima purpose of collecting coconuts,Allow yourself to be enthralled by our highly intelligent, amusing,entertaining, loving friendly, working monkeys as our trainers put them through their paces for you. Monkey school for farming honorably welcomes all visitors to see monkey training and show their. Show :11.00am.12.15pm.1.15pm.13.15pm.14.15pm.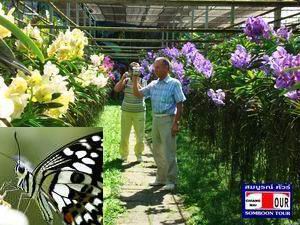 Butterfly Farm and Orchid Farm A large variety of beautiful butterflies are raised in a spacious garden at the Mae Sa Butterfly Farm. The farm gift shop sells framed butterfly specimens, a wide variety continuously blooming orchids and jewelry made from fresh flowers electroplated in gold.
You should travel with the only licensed tourism company to get the lawful protection.
TAT License No. 23 / 0298
Tourism Authority of Thailand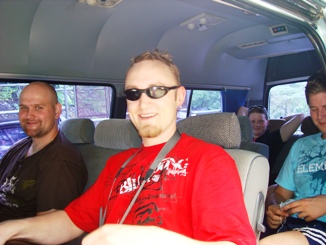 TOURS PRICE Code : HDT 002


PRIVATE TOUR Rent a car
& van with driver + gasoline + insurance included

Four wheel drive 1,000 baht per 1 car "Car Adventure". air condition service with a driver who has expertise in the path: for 2-6 person rental with driver. (including fuel and insurance).

Van D4D 1,200 baht per 1 van "VIP style D4D" air condition service with a driver who has expertise in the path: for 4-11 person rental with driver. (including fuel and insurance).

Transfer from / back to your Chiang Mai Hotel
(Daily: 8.30 am - 5.00 pm).
SOMBOON TOUR CHIANG MAI
Tel. In thailand
08 1980 3221, 08 1111 1176
Office & Fax 053 818 067
Tel. International +66 8 1980 3221
If you would like to go on a private trek or if you have your own group then please just E-mail us.
Email
Note: This information was accurate when it was published, Please be sure to confirm all rates and details directly with the companies in question before planning your trip.
PAYMENTS TOURS
BANK TRANSFER
Neme: Mrs. Mantana Kuykeaw
.Bangkok Bank Public Co.,Ltd.
Chang Klan Road Branch, Chiang Mai Thailand.
Savings account No
423 056 816 6
Thailand Tour with Happy Time and Nice Driver at Somboon Tour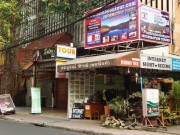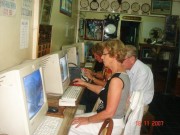 Office... Somboon tour Chiangmai Thailand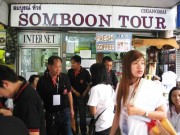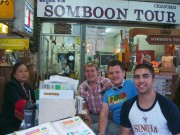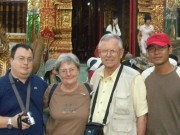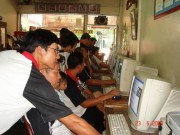 INTERNET- SCAN PICTURE -TOURS - FRESH COFFEE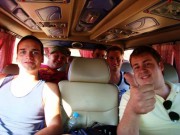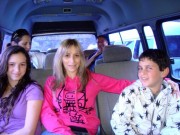 Thailand Tours with Happy Time and Nice Driver of Somboon Tour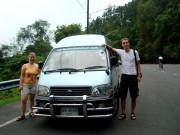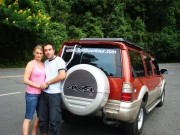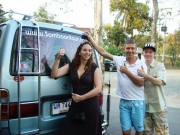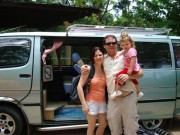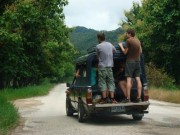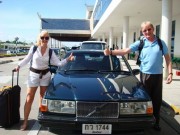 Transport to and from your Chiang Mai Hotel in
an air-conditioned car & van. Transfer back to your Chiang Mai Hotel
23/4 CHAROENPRATHET ROAD (OPPOSITE) PORNPING TOWER CHIANGMAI THAILAND 50100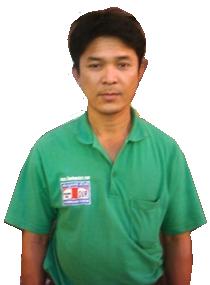 Mr. Chet ta Kan (you) Lhemnumchai
Good local Driver of Somboon Tour
English speaking driver of somboon tour
For taxi :ÊÁºÙóì·ÑÇÃì (˹éÒâçáÃÁ¾Ã¾Ô§¤ì)¨.àªÕ§ãËÁè
THANK YOU FOR USING
ÀÒÉÒä·Â

THAI VERSION