HOT SPRING

MUANG-ON CAVE

FULL DAY

Commences: Chiang mai, Thailand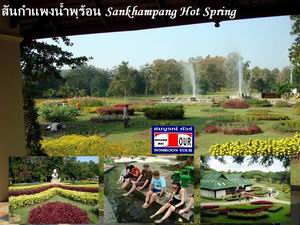 HOT SPRING The Sankampaeng Hot Spring where you will have the chance to bath in a pool filled with water from the spins, enjoy the beautiful garden. (Tour excluded the price for bathing and swimming in the pool). Sankhampaeng Hot Spring is the ideal destination for health an physical well-being by a hot mineral soaking, surrounded by green mountain ranges and shady trees.
MUANG-ON CAVE A narrow scaled road leads up the side of a hill to a small car park. From there you have to climb up a steep naga stairway for about 100 meters A steep climb down again gives access to a number of caverns Make sure the lights have been switched on before descending into some big, deep caverns.before reaching the entrance to the caves. A large seated Buddha image amidst stalactites creates an impressive effect. It is advisable to go further to Muang-on Cave, where there is a 1-million-year-old fossilized teak tree.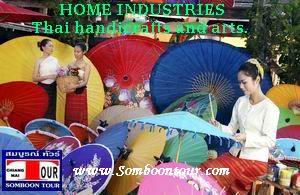 HANDICRAFT Visit the handicraft center at Sankampaeng district. This sightseeing highlight is to see the local people makes the handicrafts including Lacquer ware, Silverware, Hand woven textiles by Silk and cotton silkweaving (silk clothing can be tailored in under 24 hours), fine teak wood carving and Umbrella on paper parasols which are hand painted in a variety of floral and animals designs PLEASE CLICK MORE DETAIL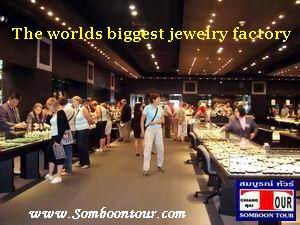 THE TOUR THAT GIVES YOU THE OPPORTUNITY TO SPARKLE. "EVERY PIECE IS TRULY UNIQUE FROM THE SKILLS & INDIVIDUALITY OF THAI CRAFTSMEN." THE WORLDS BIGGEST
Entrance Free !! LOCAL INDUSTRIES
You should travel with the only licensed tourism company to get the lawful protection.
TAT License No. 23 / 0298
Tourism Authority of Thailand
TOURS PRICE Code : SBT 007

PRIVATE TOUR Rent a car
& van with driver included gasoline
Four wheel drive 1,200Baht per 1car "Car Adventure. " air condition service with a driver who has expertise in the path: for 2-6 person rental with driver. (including fuel and insurance).
Van D4D 1,800Baht per 1 van "VIP style D4D" air condition service with a driver who has expertise in the path: for 4-11 person rental with driver. (including fuel and insurance)
Transfer from / back to your Chiang Mai Hotel
(Daily: 8.30 am - 5.00 pm).
SOMBOON TOUR CHIANG MAI
Tel. In thailand
08 1980 3221, 08 1111 1176
Office & Fax 053 818 067
Tel. International +66 8 1980 3221
If you would like to go on a private trek or if you have your own group then please just E-mail us.
Email
Note: This information was accurate when it was published, Please be sure to confirm all rates and details directly with the companies in question before planning your trip.
PAYMENTS TOURS
BANK TRANSFER
Name: Ms. Mantana Kuykeaw
.Bangkok Bank Public Co.,Ltd.
Chang Klan Road Branch, Chiang Mai Thailand.
Savings account No
423 056 816 6
Travel in Chiang Mai.
A tour to A Local People.
To the Somboontour Chiang Mai.
Mr. Preecha Srisawat (Somboon) I was born in Chiang Mai. I am proud to offer our services to people with experience in local driving tour route and ensure the safety of everyone.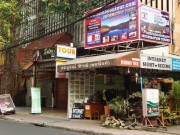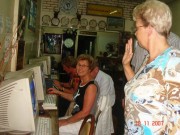 TOURS AT CHIANGMAI AT SOMBOONTOUR CHIANGMAI
23/4 CHAROENPRATHET ROAD (OPPOSITE) PORNPING TOWER CHIANG MAI THAILAND 50100
ÊÁºÙóì·ÑÇÃìàªÕ§ãËÁè ˹éÒâçáÃÁ¾Ã¾Ô§¤ì ¨.àªÕ§ãËÁè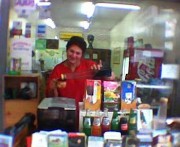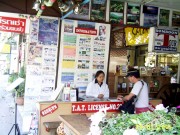 INTERNET- SCAN PICTURE -TOURS - FRESH COFFEE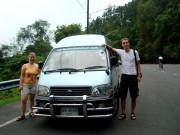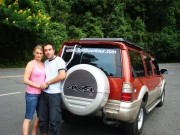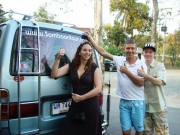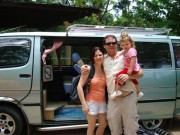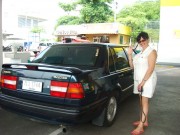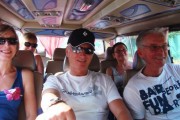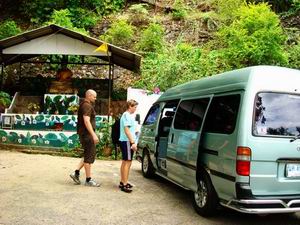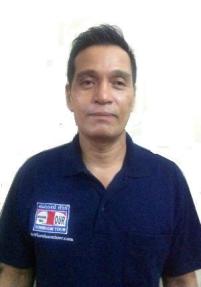 Mr.Supachai puangmalai
Good Driver of Somboon Tour Chiang mai
English speaking local driver of somboon tour