CHIANG DAO CAVE

LONG NECK PADONG

Commences: Chiang mai, Thailand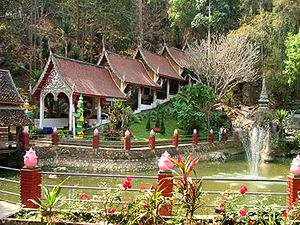 "Amazing Chiang Dao cave". The Chiang Dao Caves are located 72 km north of Chiang Mai city along the way to Fang and Tha Ton and 5km west of route 107.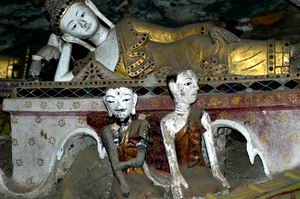 "Amazing Long Neck Padong" Hilltribe
Introduction: The Long Neck - Padaung Village in Chiang Dao The Chiang Dao Long Neck - Padaung Village consists of about 6 families with around 8 ladies with rings on their necks.
They have selected a stunning site, very picturesque with great all round mountain views. This is a really pleasant added bonus. On a clear day it is very beautiful indeed, affording a view of Doi Luang Chiang Dao from a different angle.
Due to the initially precarious nature of this type of village it is far from assured that it will be in its present location for any length of time. The atmosphere in the Chiang Dao Long Neck - Padaung Village seems pleasantly relaxed and the "shopping pressure" relatively low. Maybe this will change as more visitors come, but it was certainly nicer than some of the more visited hilltribe villages in the area. PLEASE CLICK MORE DETAIL >>
visit The Famous Long neck Padong Tribal Villages.in Chiangdao district << KAREN LONGNECK VIDEO CLIP >>
Snake Farm. It is home to various kinds of snakes native to Thailand. The farm, which also conducts snake breeding, provides. Snake handlers show a variety of non-poisonous and poisonous snakes, with cobras being the highlight. Guests can hold a live cobra and python. studies snake breeding as well.
Snake Farm to safely observe these dangerous reptile. Visitors can seen snake shows, and how venom is extracted from snakes. Show times daily.11:30 am., 14:15 pm.and 15:30 pm. ( Optional ).
Mae Rim Monkey School. Welcome to my home Enjoy the spectacle of the monkey medley in the natural setting of lush tropical verdant vegetation and experience the environment of these indigenous primates as their antics enthral you. Diving,basketball,counting,exercises are but some of the monkey's skills in addition to the prima purpose of collecting coconuts,Allow yourself to be enthralled by our highly intelligent, amusing,entertaining, loving friendly, working monkeys as our trainers put them through their paces for you. Monkey school for farming honorably welcomes all visitors to see monkey training and their show. Show Time : Daily11.00am-12.15pm-1.15pm-13.15pm-14.15pm.( Optional ).
ORCHID & BUTTERFLY FARM. On The Way Stop For Orchid/Butterfly Farms. Hundreds of orchids in all colours of the rainbow may be seen at the orchid farm, associated with this is a small butterfly farm. After that we return to Chiang mai.
You should travel with the only licensed tourism company to get the lawful protection.
TAT License No. 23 / 0298
Tourism Authority of Thailand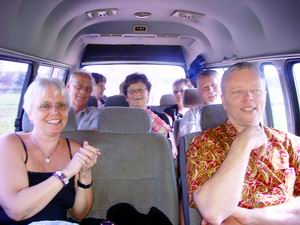 TOURS PRICE Code : SBT 004


PRIVATE TOUR Rent a car & van with driver + gasoline + insurance included

Four wheel drive 2,500 per 1 car "Car Adventure". air condition service with a driver who has expertise in the path: for 2-6 person rental with driver. (including fuel and insurance).

Van D4D 2,800 per 1 van "VIP style D4D" air condition service with a driver who has expertise in the path: for 4-11 person rental with driver. (including fuel and insurance).

Transfer from / back to your Chiang Mai Hotel (Daily: 8.30 am - 5.00 pm).
SOMBOON TOUR CHIANG MAI
Tel. In thailand
08 1980 3221, 08 1111 1176
Office & Fax 053 818 067
Tel. International +66 8 1980 3221
If you would like to go on a private trek or if you have your own group then please just E-mail us.
Email
Note: This information was accurate when it was published, Please be sure to confirm all rates and details directly with the companies in question before planning your trip.
PAYMENTS TOURS
BANK TRANSFER
Name: Ms. Mantana Kuykeaw
.Bangkok Bank Public Co.,Ltd.
Chang Klan Road Branch, Chiang Mai Thailand.
Savings account No
423 056 816 6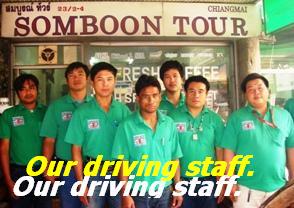 Travel in Chiang Mai.
A tour to A Local People.
To the Somboontour Chiang Mai.
Mr. Preecha Srisawat (Somboon) I was born in Chiang Mai. I am proud to offer our services to people with experience in local driving tour route and ensure the safety of everyone.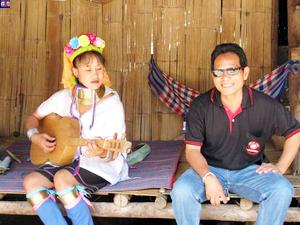 23/4 CHAROENPRATHET ROAD (OPPOSITE) PORNPING TOWER CHIANG MAI THAILAND 50100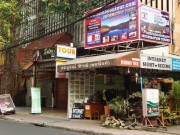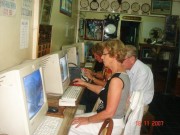 Office... Somboon tour Chiangmai Thailand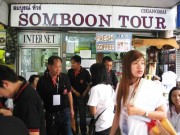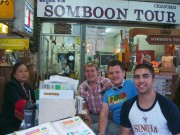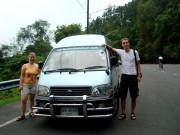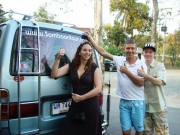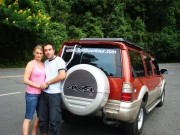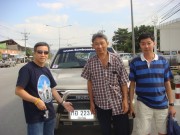 Thailand Tour with Happy Time and Nice Driver at Somboon Tour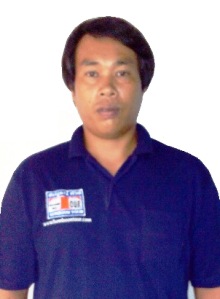 Mr.Veerapong Fongkhum
Nice Driver of Somboon Tour
English speaking local driver of somboon tour
ÀÒÉÒä·Â

THAI VERSION